Junior High School Physical Education
Thank you for visiting my website. Here you will find information related to your Physical Education class. Please see below to view information specific to the different units we study.

American Red Cross Adult CPR/AED:

During this unit, you will be asked to complete written as well as hands on assessments. Do not panic, I have included review sheets and links to American Red Cross videos to help you fully understand all the skills needed to help save a person's life. Always remember, in an emergency, the most important thing you can do is call 911.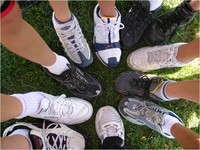 Related Files
This worksheet contains links to some of the American Red Cross Videos we watched in class. These will help you prepare for the practical portion of your assessment.

This review sheet will help you prepare for your wriiten CPR exam.