Return to Headlines
LH All That Jazz!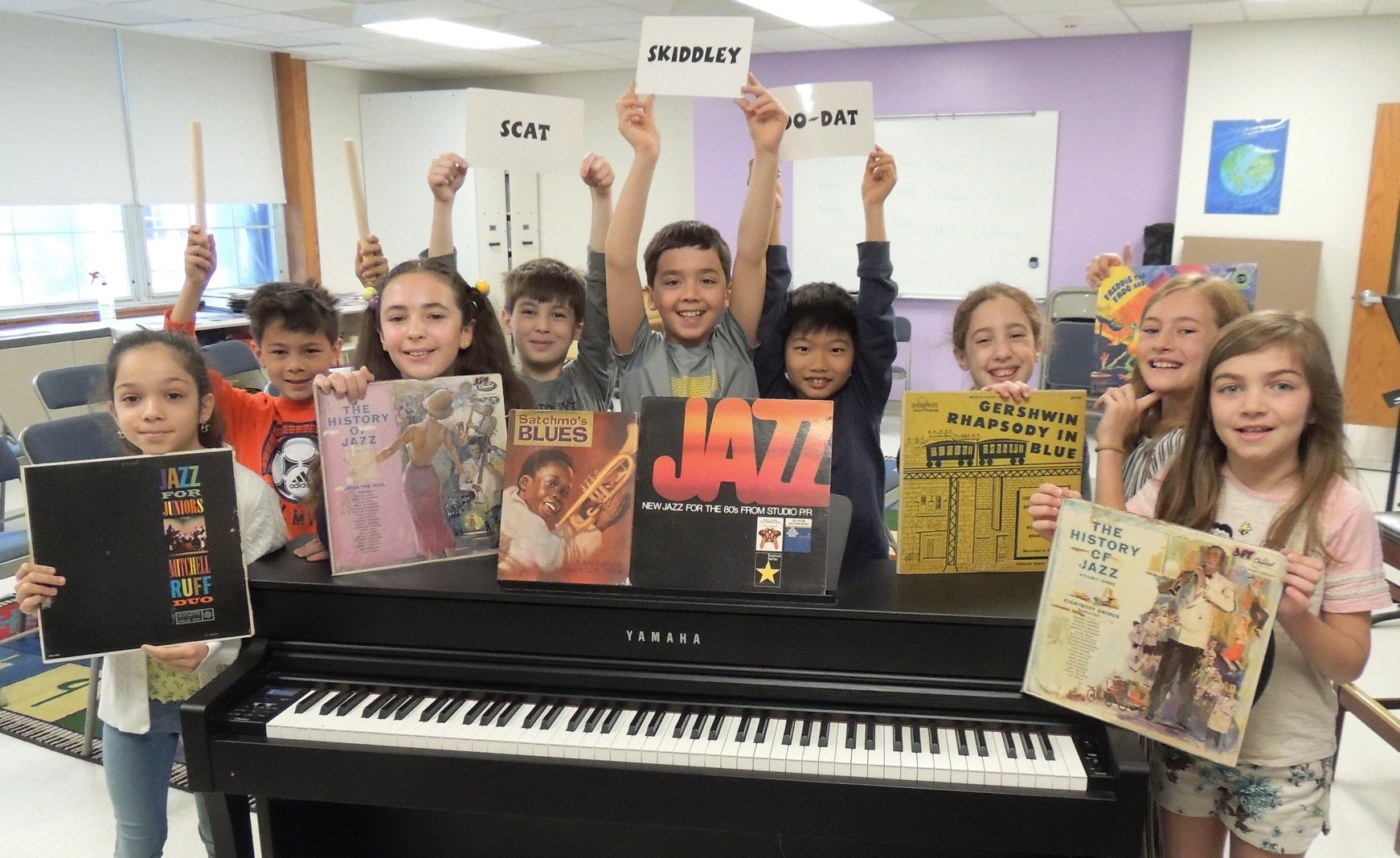 Lloyd Harbor School celebrated April's "Jazz Appreciation Month" in a big way! It is a part of music education that Principal Massimo had wanted to bring to the school for some time, and she was thrilled to see it come to life this year, thanks to Ms. Beja and Ms. Martin!
Second and fourth graders read a beautifully illustrated book titled, "Satchmo's Blues," by Alan Schroeder in which the swinging world of New Orleans Jazz comes to life. It is a moving story... about Louis Armstrong as a child and his unyielding desire to purchase a $5 brass cornet even though his family was poor and struggling to put food on the table. Louis was so determined to achieve his goal of buying the instrument and becoming a jazz musician, he worked tirelessly at odd jobs to earn and save money for himself.
All the students were inspired by this incredible message of grit, perseverance, generosity, passion and independence. Third graders celebrated with a focus on swing rhythms and scat singing. Students heard Ella Fitzgerald's recording of "The Muffin Man," played rhythm sticks, and were introduced to unique scat syllables (i.e. shooby, dooby, do, dat). Some were brave enough to improvise on their own! Fifth and sixth graders worked towards honing their performance skills for their Spring Concert on May 16. Students practiced partner songs introducing them to singing in two-part harmony, blending their voices with those of their classmates. Classes focused on following the conductor for precise cutoffs and varied dynamic expression. It was a music-filled month of celebration!