Return to Headlines
KidOYO Comes to CSH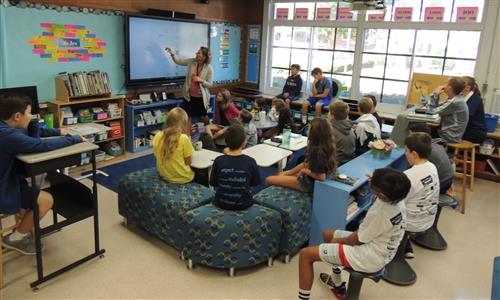 The name is not only catchy and fun, it has students eager to learn coding! Students in grades 4-6 and 8 will begin a study and experience with coding that will provide them with expert support as well as the opportunity to explore various languages of code, all in an effort to deepen their learning of computer programing. A group of teachers/faculty learned how to use this program at "Summer Camp" at Stony Brook University through professional development supported by Stony Brook graduate students. Throughout the year, students will submit their work to Stony Brook which is then reviewed by graduate students, who give feedback for improvement, or a badge for a successful submission.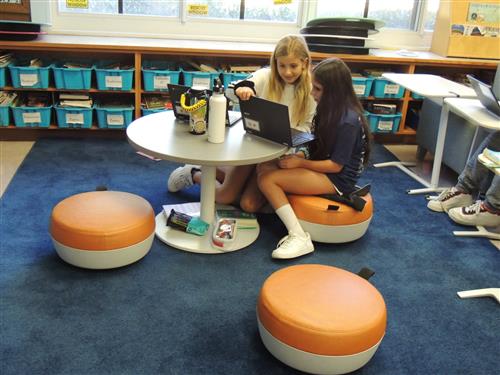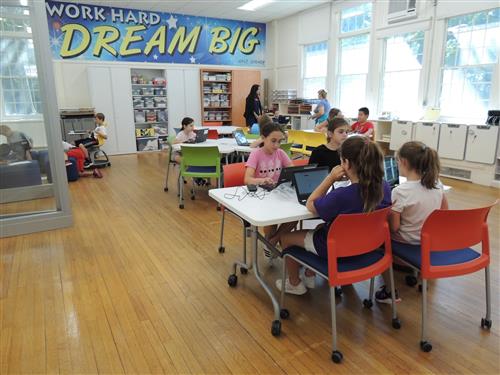 KidOYO launched in 2006 as an educational initiative to test the earliest ages at which kids could engage in a meaningful real-world entrepreneurial learning process with skills that were rarely accessible in school-based classrooms. Young minds were hungry to embrace computational thinking, making math concepts move and bringing stories to life through interactive design. The game Minecraft was influencing young learners to engage in coding using Java programming language. KidOYO recognized this trend and collaborated with Minecraft which soon resulted in an explosion of student activity on KidOYO learning platforms online, setting the charge and redefining future programming skills. KidOYO is one of the district goals adopted this year, and the implementation and roll-out is proving to be a great success! And although is not new to elementary students, it is now a full year commitment to learn coding, rather than before/after school clubs or intermittent technology lessons.

In basic terms, coding is problem solving. In order to understand it, students must notate all their work and overcome road blocks and challenges. The beauty is that they can all work at their own pace. Our staff not only visited off-site districts to explore and learn, but they brought their knowledge back leading dedicated workshops at the Creative Learning Lab at Lloyd Harbor School during Superintendent's Conference Days. Thank you to trainers Mr. Monastero, Ms. Wetzel, Mr. Healy, Ms. O'Donnell, Ms. Fraiberg, and Ms. Diehl. Kids are excited to start earning their badges!