7th Grade Health Education - HEALTH IS WEALTH !!!!
Welcome to 7th grade Health Education. Classes will meet every other day for the entire school year. Please refer to the course syllabus for more specific information.
The Starfish Story
Original Story by: Loren Eisley
One day a man was walking along the beach when he noticed
a boy picking something up and gently throwing it into the ocean.
Approaching the boy, he asked, "What are you doing?"
The youth replied, "Throwing starfish back into the ocean.
The surf is up and the tide is going out. If I don't throw them back, they'll die."
"Son," the man said, "don't you realize there are miles and miles of beach and hundreds of starfish?
You can't make a difference!"
After listening politely, the boy bent down, picked up another starfish,
and threw it back into the surf. Then, smiling at the man, he said…"
I made a difference for that one."

The Man in the Glass
| | | |
| --- | --- | --- |
| : | When you get what you want in your struggles for self And the world makes you king for a day, Just go to a mirror and look at yourself And see what that man has to say. For it isn't your father or mother or wife Whose judgment upon you must pass, The fellow whose verdict counts most in your life Is the one staring back from the glass. Some people might think you're a straight-shooting chum And call you a wonderful guy. But the man in the glass says you're only a bum If you can't look him straight in the eye. He's the fellow to please, never mind all the rest For he's with you clear to the end And you've passed your most dangerous test If the guy in the glass is your friend. You may fool the whole world down the pathway of years And get pats on the back as you pass But your final reward will be heartache and tears If you've cheated the man in the glass. | |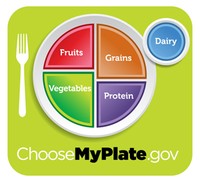 Related Links
http://www.mypyramid.gov

Food Guide Pyramid

http://www.kidshealth.org

Great info on all aspects of health

http://www.cdc.gov

Center for Disease Control

http://www.american heart.org

American Heart Association

http://www.nih.gov

National Institute for Health