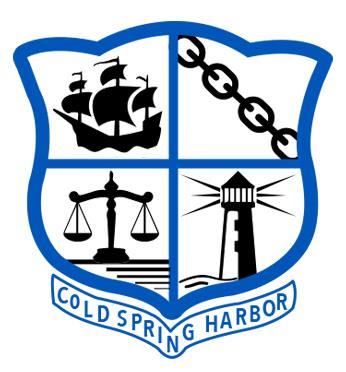 Phone:
Email:
Degrees and Certifications:
Cold Spring Harbor Jr./Sr. HS Social Studies Department

TBD - Director of Humanities
Phone: TBD
Email: glagattuta@csh.k12.ny.us Please contact Ms. LaGattuda with questions.
To encourage in students a love of knowledge in itself and as a means of becoming informed and active citizens in a democratic society.
To establish in students an understanding of how the past has helped shape the world of today.
To create in students an awareness and appreciation of cultural diversity and interdependence on local, national and global levels.
To develop in students an understanding of the philosophical basis and nature of the political and socio-economic systems which exist in the contemporary world.
To provide a learning environment that encourages students to think critically and analytically.
To expose students to diverse teaching methods and styles as well as to a variety of learning experiences.
To develop in students the ability to communicate clearly and comprehensively in speech and writing.
To develop in students basic social science skills, including the use of long-distance learning technology, as a means of enabling them to study and understand better the world around them.
To help prepare students to function successfully at an academically competitive university.
To encourage department members to keep abreast of new developments in teaching methodology and the social sciences.
Social Studies Department Staff, Course and Contact Information 2023-2024